THE DANCE YOU NEVER SAW ME DANCE - 2016 [HD VIDEO 5mins 30 secs]


The act of dancing has always been a significant part of Nigerian culture used as a mode of expression to symbolise a celebration of life. Growing up I would often listen to traditional Nigerian 'Igbo music' played to me by my mother. The sounds, predominately guitar and percussion led would evoke a dance style that would make her to shake her body to every pulse of the beat.
Palms to the sky in a gesture of happiness she would lose herself in the moment. She would always ask me to dance with her, beckoning me to my feet and I would always decline, as I never felt comfortable 'mimicking' the dancing style.
In 2012 my mother passed away denying me the opportunity for her to see me dance. The fact she never saw me dance is something that upsets me deeply. The Dance You Never Saw Me Dance addresses this lost moment. It sees me go back to the site where we held her wake in London and perform an unrehearsed dance routine to one of her favourite Nigerian songs.

Video Specifications
HD Video
Single channel
Runtime: 4:50 Sec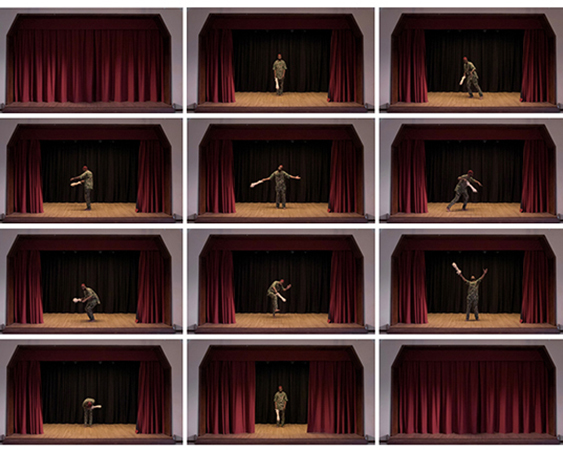 Selected Frame Sequences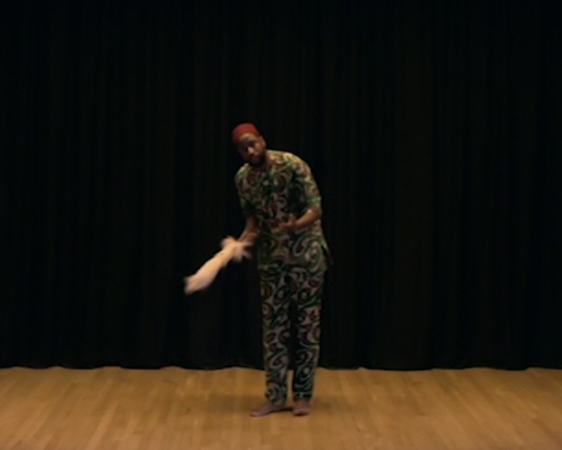 Video Still