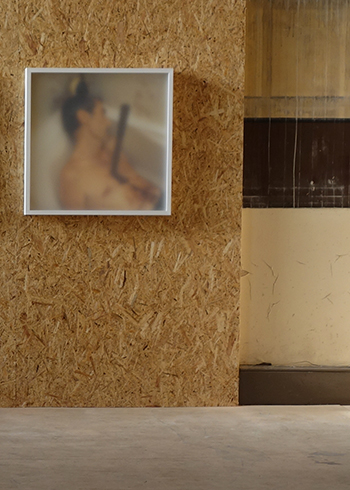 Exhibit A
Reproduced slide behind frosted glass
Dimensions: 80 x 80 cm



AN IMAGE YOU WERE NEVER MEANT TO SEE - 2015

The evidence on display was never meant to be seen by the general public due to its classified nature.
According to an unnamed source the photographic police slide was discarded in a rubbish bin in South-East London before being acquired by a close friend of the artist.
The slide came into Ohiri's possession through items he received when his friend tragically passed away. To contemplate the fragility of sensitive data the slide was reproduced and framed behind an obscure surface.
The resulting artwork creates a censored image that forces the viewer to reimagine the details within the frame whilst protecting the victim's identity.
The work was controversially exhibited for the first time at Format International Photography Festival in 2015, opening up dialogues around truth, ethics and responsibility.