MELTING POT - 2016


In 2016 both artists managed to bring back parts of their Grandfather's cars. For Ohiri this was realised in the piece What Remains – A patchwork triptych made out of fragments of his Granddad's car, and for Hasan it came in the form of the car bonnet, a relic like sculpture that was taken from his Granddad's car as a memento of the past.
However there was still an unfinished dream to fulfil. The My Granddad's car project started with the desire to park the cars side-by-side in the UK. This quest was achieved when the artists decided to each take a piece of their Grandfather's cars and have them fused together with various other hybrid metals from around the world in a foundry in Sheffield.
The 'Untitled' collaborative sculpture takes the form of steel ring. The sculpture has come to represent a complex amalgamation of ideas and philosophies around the notions of identity, migration and belonging.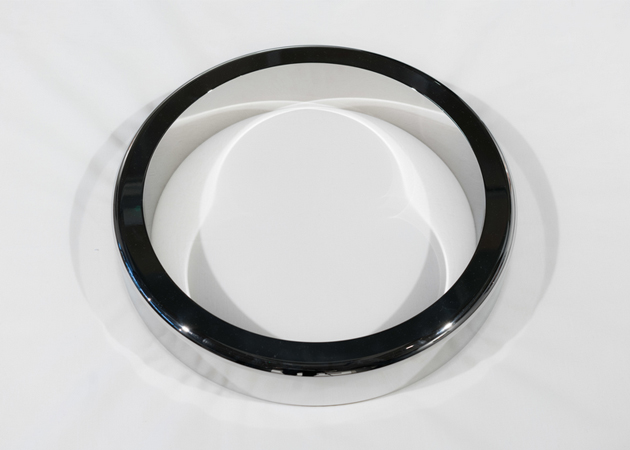 Sculpture: Untitled
Material: Polished Stainless-Steel
Dimensions: 49cm Diameter
.