POWER WITHOUT POWER / SIGN FOR FUTURE PROTEST - 2021


Power without Power is a cultural expression and political slogan coined by the artist as a response to the on-going 'power struggles' present within Nigeria. The phrase has dual meaning and can be used internationally as a declaration against injustice and oppression, or as a statement to enforce independence and empowerment.

The work was first exhibited at the group exhibition Terrains of Possibility at the Rele Gallery, Lagos, where it was taken down midshow on request of the artist and loaned to a member of the public for the Democracy Day Protest against Government oppression in Ojota, Lagos.

By 'activating' the artwork outside of the gallery the artist prompted a dialogue that questioned the social function of an artwork and ideas around public accessibility to an artists work.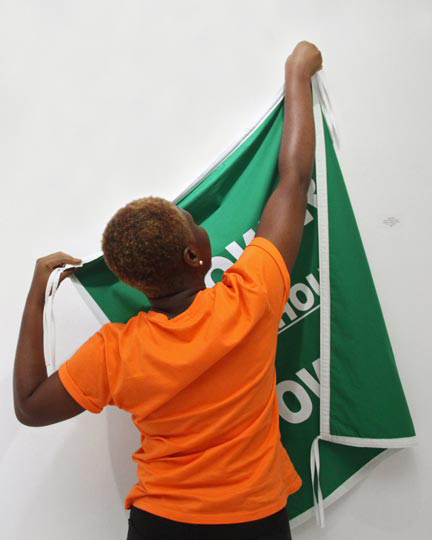 Work removed from Rele Gallery, Lagos, 10th June 2021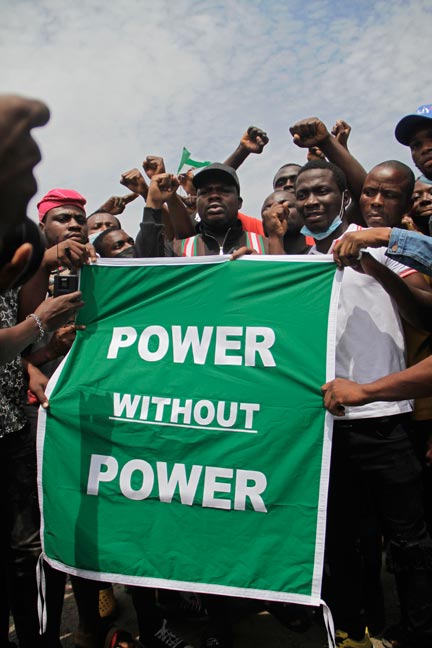 Debo Adebayo and Protesters 12th June, Ojota, Lagos



Work reinstalled at Rele Gallery, Lagos, 15th June 2021